1. Moulin Rouge (2001)
Let's kickstart with this notable piece, a classic jukebox musical romantic drama (and how Ewan McGregor did not end up with Nicole Kidman!) A young Englishman in Paris of 1899 called Christian, becomes infatuated with Satine, a singer at the Moulin Rouge. However, she is to wed the manager to a Duke in return for funding for his next production. As the young lovers meet in secrecy, Satine's wedding day draws closer but she hides a fatal secret from both Christian and the Duke.
2. The Notebook (2004)
If you've never heard of The Notebook, have you been living under a rock? 
This romantic drama film starring Rachel McAdams as Allie and Ryan Gosling as Noah showcases two lovers from the 1940's era, who were separated by fate end with Noah reading back to Allie their love story who is diagnosed with Alzheimers. 
3. Gone With The Wind (1939)
An epic historical romance film set during the Civil War, a manipulative women we all know, Scarlett O' Hara, has a turbulent love triangle with Ashley Wilkes and Rhett Butler. (P/S: We have no idea what Scarlett ever saw in Ashley... 🥴
4. Jane Eyre (2011)
Jane Eyre is that movie everybody asks if you've watched because... it's just a classic. Set in the 1900's, Jane Eyre is an orphaned girl staying with her aunts and cousins at Gateshead Hall, who absolutely despise her. She takes on a job as a governess at the estate of Edward Rochester where their love affair begins. But Edward has a dark secret that will impact Jane's life forever. 
5. Pride and Prejudice (2005)
Anyone else grew up reading Jane Austen? This romantic film depicts Mrs Bennet and her daughters whom deal with issues from marriage, morality and misconceptions. Elizabeth Bennet, played by Keira Knightley, faces mounting pressure from her parents to marry. She is then introduced to a handsome, upper class men, Mr Darcy, played by Matthew MacFadyen, who is star struck over Elizabeth. Despite obvious chemistry, Mr Darcy's overly reserved nature puts their relationship on the rocks.
6. Titanic (1997)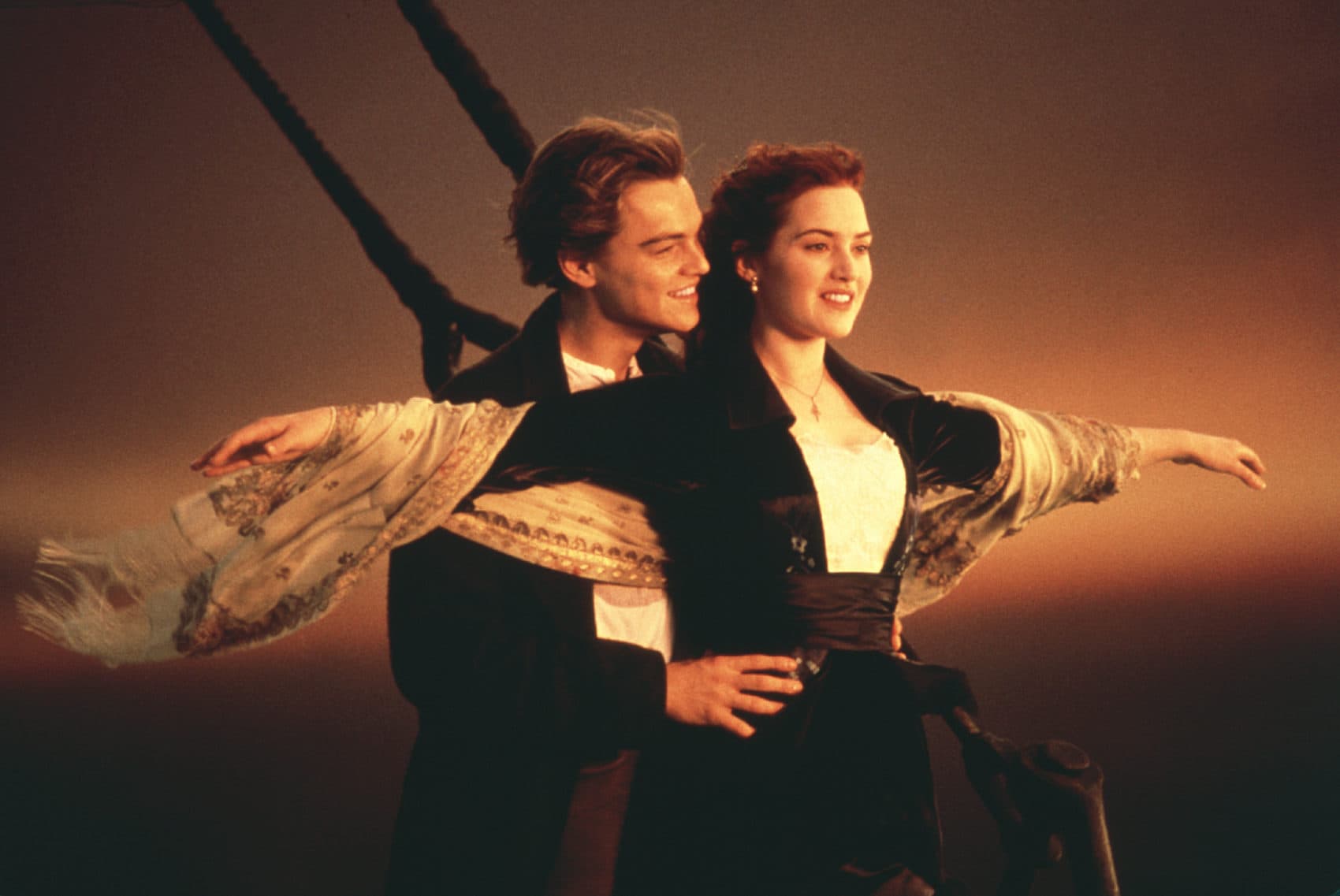 Did we save the best for last? Who knows? One of the greatest tragedies of the 20th century played by our favourite duo — Leonardo DiCaprio & Kate Winslet. Here's the shortest synopsis of Titanic. 17 year old Rose is supposed to have an arranged marriage. She boards the Titanic. Meets Jack Dawson. Falls in love with him. The rest? Well you'll just have to watch and find out this epic romantic and disaster film by James Cameron.